Every Bite, Full of Taste
Nostalgic Cusine which was served to entertain travelers during edo and meiji era.
Guest can enjoy "the taste of civilization."In the morning, "traveler breakfast" is available, that is healthy dishes so that traveler can take nourishing food.  Please enjoy simple yet tasteful dishes and unwind after tiring long journey.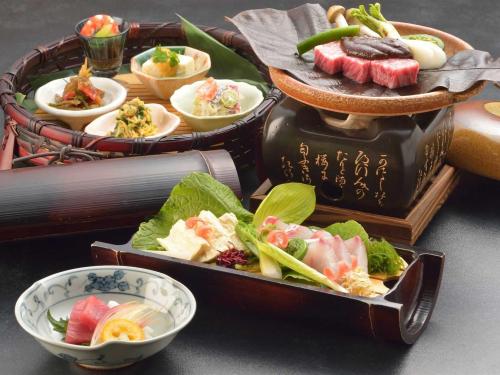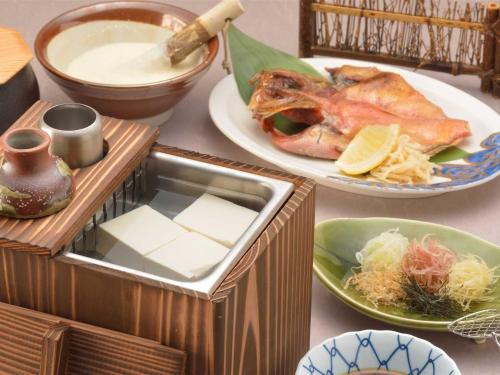 Dinner Time
OPEN 6:00pm - 9:00pm ( L.O. 7:30pm )

Breakfast Time
OPEN 8:00am - 10:00am ( L.O. 9:00am )

*Please let us know when you make reservation as we try our best to arrange menu for those guests.

*We may not be able to arrange menu in case guests inform us on check-in date.